Hopper Tube Aeration
For the ventilation of hopper silos; It is a ventilation system formed by modularly combined cylindrical corrugated ventilation grids.

The number of aeration modules is determined according to the aeration surface area required for the system.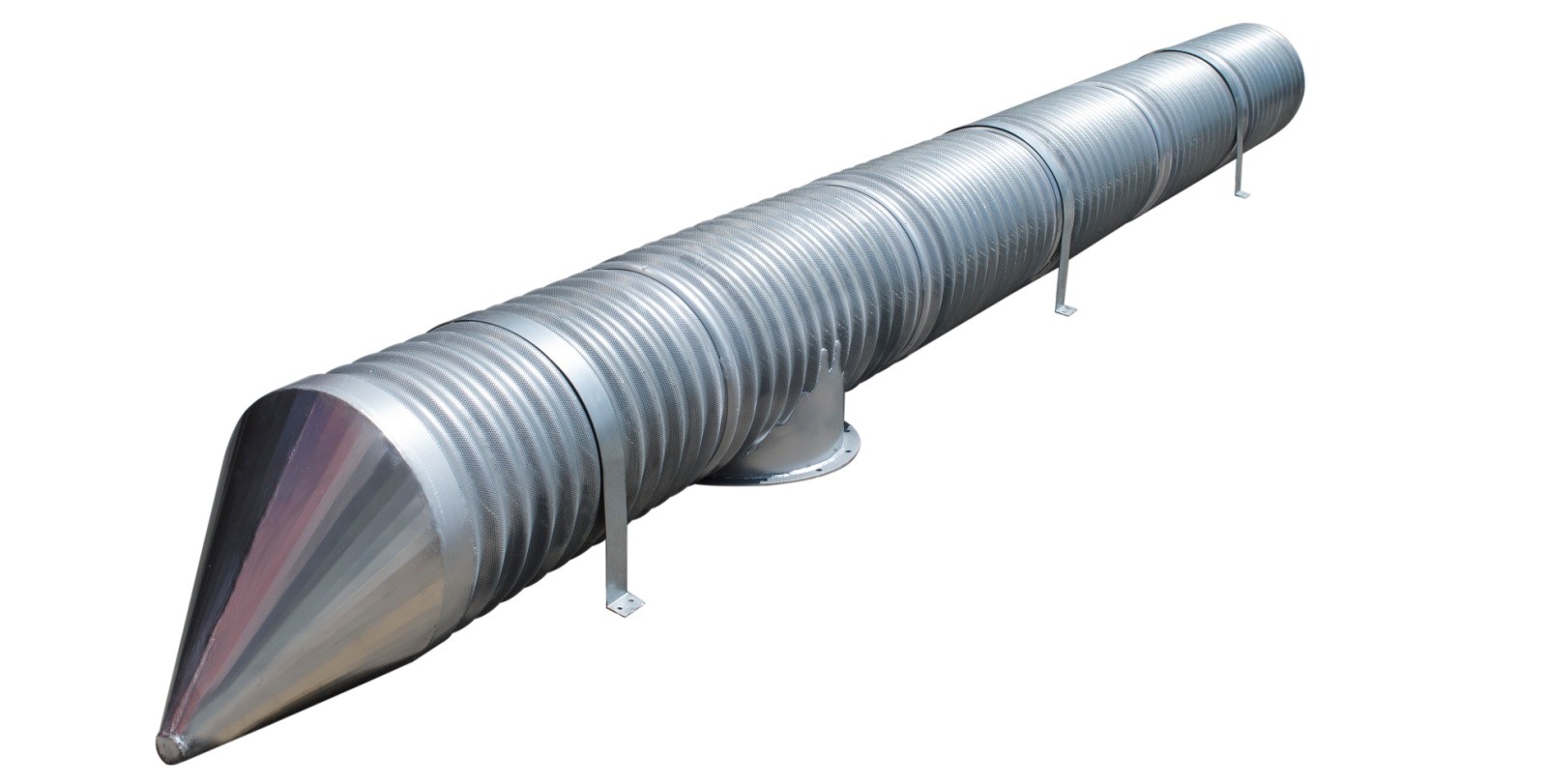 Due to its circular structure, the fact that no grain remains around after the unloading process, also prevents mold and germination that may occur.