BC Model
Protecting your grains in a healthy manner during the storage period in the silo is the most important element for the storage system. Mysilo fans are designed to provide quality aeration, reduce costs and increase performance in your storage system. Centrifugal fans are designed in two ways as high speed (2950 rpm) and low speed (1450 rpm). The fans have been tested for motor performance and general operation.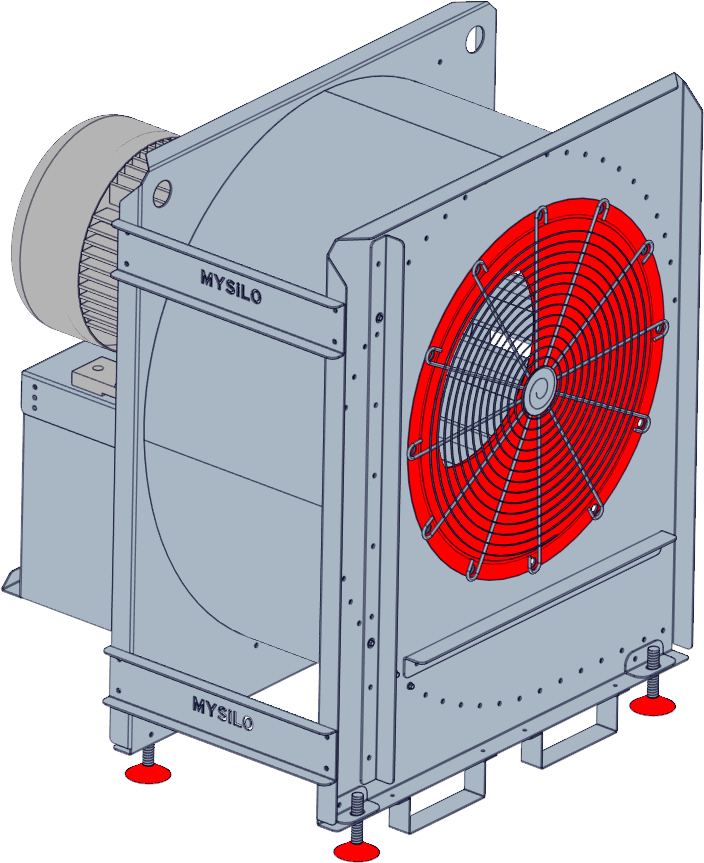 Motor
All centrifugal fans are manufactured from completely galvanized sheet metal to increase durability and corrosion life.

Motor
It is cooled from the outer surface by a completely closed, cooling fan. Direct motor drive provides greater efficiency and less maintenance. It is standard for all centrifugal fans.

Turbin
It is dynamically balanced and has a continuously welded backwatd curved blade structure to maximize air performance.

Air Inlet Chamber
It is designed to provide better air flow to the centrifugal fan turbine. Powder coating is applied on galvanized steel for better corrosion protection.

Adjustable Legs
Centrifugal fans have adjustable legs to assist in leveling.

Protective Grid
The front part of the fan is covered with a grid to prevent any foreign matter from entering and work accidents that may occur.