E Model
The exhaust fan assists in effective aeration control for the healthy storage of grain in silos. It is used to extract the humid air and grain dust inside the silo.

Its design is compatible with roof panels, so no extra fittings are needed.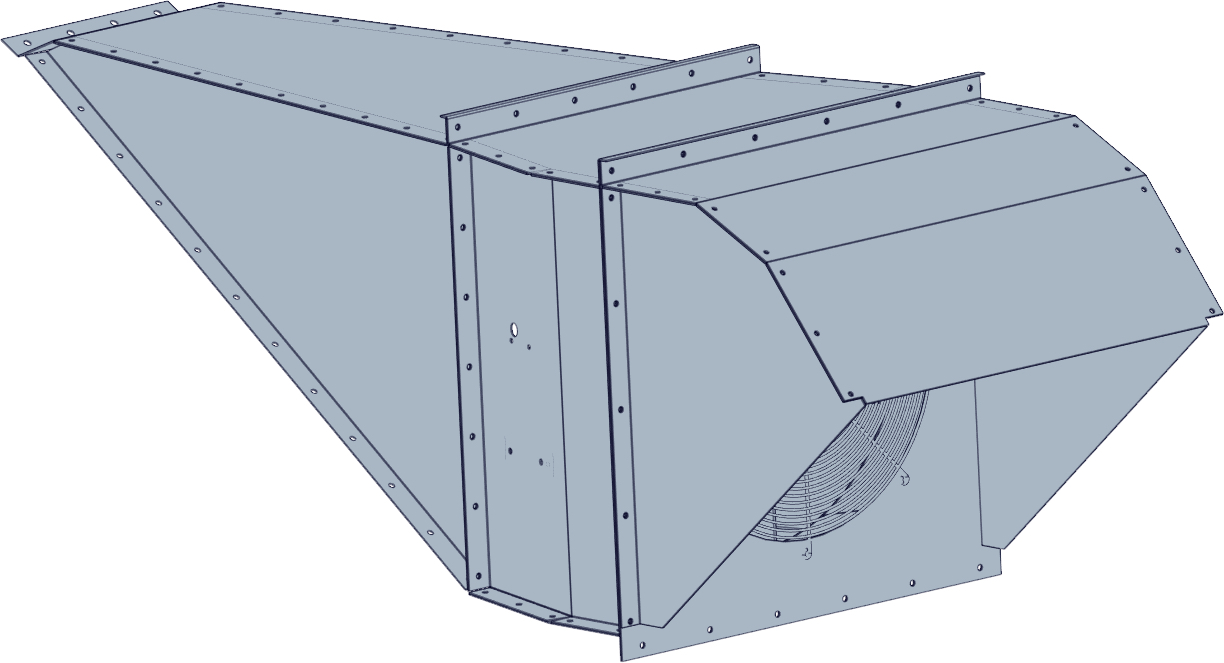 Motor
It is completely closed, cooled from the outer surface by a fan. Standard for all exhaust fans.

Air Propellers
Exhaust Fan Blades provide more efficient airflow at high static pressures by reducing air turbulence. The exhaust fan blades are dynamically balanced.

Fan Connection
The bolt-on fan support provides a solid connection for mounting the fan and helps stabilize the fan during operation.

Fan Casing
All exhaust fans are manufactured from completely galvanized sheet metal to increase durability and corrosion life.

Protective Grid
The front part of the fan is covered with a grid to prevent any foreign matter from entering and work accidents that may occur.